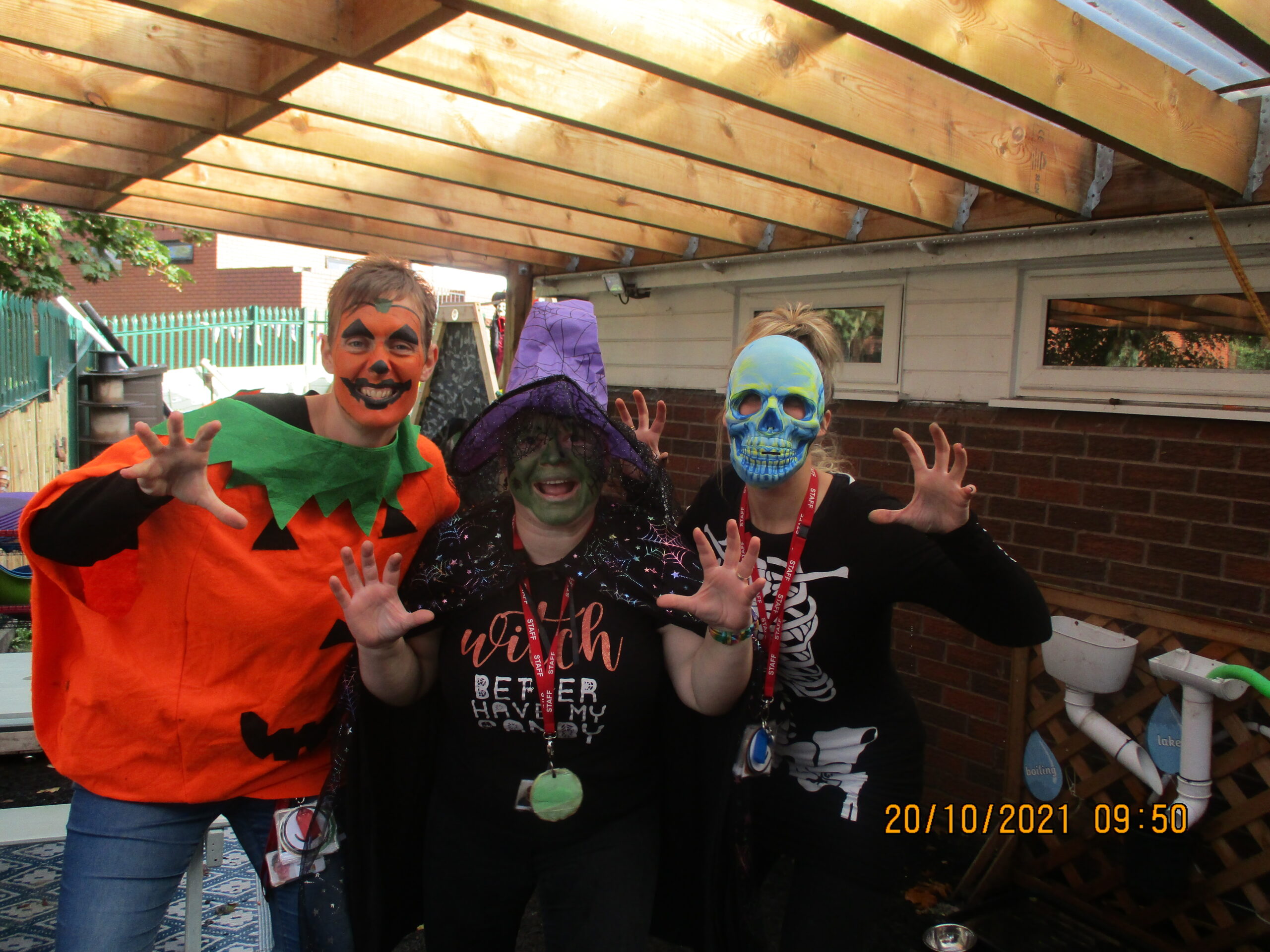 We have had lots of spooky Halloween fun at the nursery this week. We took some of the children up to Weston Favell Centre on the bus to buy pumpkins for our Halloween activities. We had lots of fun decorating the nursery, dressing up and even had a spooky lunch on Wednesday of green spaghetti and eyeballs!
"We had so much fun!"
And of course the staff had just as much fun dressing up as the children did!