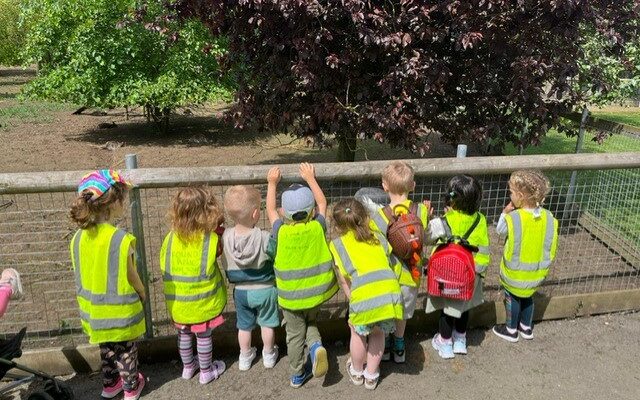 Blackthorn Good Neighbours Nursery
BGN Nursery offers places to children age 2 – 4years.
Blackthorn Good Neighbours Nursery Opened in January 2015. Since then we have been able to give our local children and families fantastic opportunities. We aim at encouraging our children to become confident and happy learners…but most importantly we have lots of fun!
We promote natural learning experiences, which often involve getting messy, so bring lots of spare clothes when you come. Most children in the Nursery are accessing their free entitlement  but we do take some fee paying children.
Ofsted Outstanding
Rating in all areas
February 2017 and February 2023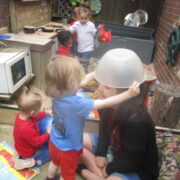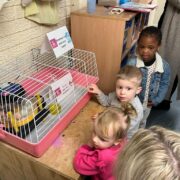 We provide a stimulating and fun environment for your child. Term time * Monday to Friday from 8.15 to 3.30*
Our 30 hours funded place offer:
Here at BGN we leave 10% of our occupancy available for the 30 hours entitlement.
We offer 30 hours per week for 38 weeks of the year (term time only).
30 hours for 38 weeks of the year (excluding bank holidays and teacher training days).
Monday-Thursday 8.45-15.30 and Friday 12.30-15.30. Breakfast club is not included within this offer. There is an additional cost of £3.00 per day for Breakfast club which is 8.15-8.45am.
Funded sessions available are:
For children accessing their 15 hours childcare we offer (2 ,3 and 4 year olds term-time only excluding training days and bank holidays).
The options are:
• 4 mornings (8.15-12.00) Monday-Thursday
• 5 afternoons (12.30-15.30)
WE ONLY ACCEPT FEE PAYING CHILDREN ON A FRIDAY MORNING SESSION
Additional fees:
£26.25 – am session 8.15-12.00 Monday to Thursday – includes breakfast club
£21 – pm session 12.30-15.30 Monday to Friday (3 hours)
£3.00 for lunch club 12 – 12.30  £3.00 Breakfast Club
£8 weekly snack and sundries contribution
£50.25 for a full day
£251.00 for a full week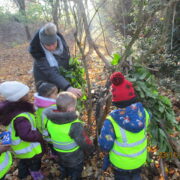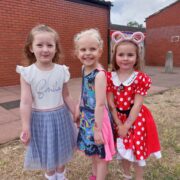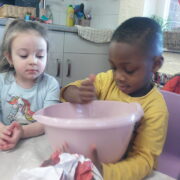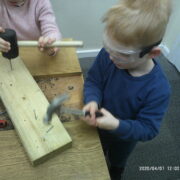 "The provision is outstanding"
"Children thrive in this remarkably inclusive and community-focused nursery.
Parents and their children are welcomed into the nursery by kind, nurturing staff.
Children show that they feel safe and secure as they greet staff and their friends
upon arrival. They are excited to discover what is on offer as they confidently and
freely explore the well-resourced nursery".
Forest School activities include exploring the wider outdoors, making bird feeders and mud painting to name a few. The older children get very excited to go to the forest and love their adventures. Last year their favourite activities were tree climbing and running up and down the giant mud hill!